Matisyahu Wolfberg, Esq. NY & NJ Traffic and Criminal Defense Attorney since 2000
Remember, Prior results do not guarantee a
similar outcome
"Holy Cow! I have no words, my 125 in 55 mph zone dismissed in South Nyack Justice Court, Rockland County!!!!!!" Charles C. New York

Ed. Note, this is the highest speed I have ever gotten dismissed.
"It is as if a weight has been lifted from me, I am sure you are aware of how I was feeling these past 3 months, since you have first hand experience with others that were in my situation. One of the best holiday gifts I have gotten in a long time. I cannot thank you enough about helping me out in this matter. Was definitely the right thing to seek you out and hire you. I would love to hear what it was that you did to get my 99/55 in NCTPVA - Nassau County dismissed. I will be much more careful from now on. You are welcome to contact me and include me in the testimonial listing on your website. Let me know of a good schedule to do it, I usually work from home Mon-Fri from 3pm to 6pm. Again, Thank you. If you can tell me what you did, I may need stitches on my face from smiling uncontrollably!" Anthony M., Staten Island, NY
"3 speeding tickets -- NO POINTS! That's right, you read that correctly. In 2005, I was issued a summons in the Town of Cortlandt (NY) for doing 76 mph in a 40 mph zone -- an 8 point violation. I contacted Mr. Wolfberg and he took over. I didn't have to show up in court or do much of anything other than wait for the results, which I couldn't have been happier with since the ticket was completely DISMISSED! No fines, no points, no nothing -- it was like it never even happened! So when I received another speeding ticket in 2007 in the same town, this time for doing 60 mph in a 30 mph zone, a 6 point violation, I didn't hesitate to contact Mr. Wolfberg...and once again he didn't disappoint. This ticket was alsoDISMISSED! The same year I received a ticket (yes, I know I need to slow down) for doing 73 mph in a 55 mph zone, a 4 point violation, in the Town of Harrison (NY). Mr. Wolfberg was able to get this ticket reduced to a mere seatbelt violation for which I received a modest fine and NO POINTS! So 3 speeding tickets later which realistically could have resulted in a total of 18 points, hundreds (or thousands) of dollars in fines, surcharges, and driver responsibility assessments, and who knows how much in increased insurance premiums, instead only resulted in a small fine and NO POINTS. I can't say enough how happy I am with these results. Great job!" -- Joe M., Cortlandt Manor, NY
"Mr. Wolfberg you have done it again. First you got my 8 point speeding ticket in Manhattan North TVB and now, you have just told me that my 70/40 in Ramapo Town Court was also dismissed. You saved me 16 points and thousands of dollars this year. I hope I won't need you again, but if I do, I will come running (but not speeding :))" Lazer O., Spring Valley, New York
"I cannot find the words to thank you enough, Mr. Wolfberg for getting my 11 points reduced to 2 points in Manhattan North TVB. I am ecstatic about all of this and this was such a pleasant surprise, although I had a lot of faith in your abilities. I was scared because I not only faced a suspended license but big fines as well! This was the best Thanksgiving surprise and gift, ever. I really mean it from the bottom of my heart that I have learned from all of this and have been more mindful of my driving not only from this incident but from close observation of how others handle the road sometimes as well. I have already referred you to a few acquaintances, even before your success. I guess we all get into some trouble along the paths of our lives. I am just glad there are people like you that care and seek to help others through your obvious empathetic nature! Thank you! Thank you! I can't thank you enough! I do not exaggerate when I say you have not only made my day but also my year which has been very trying! May you, your family and friends enjoy a safe and Happy Thanksgiving! I certainly hope it's as good as mine is going to be with my newly cleared mind! Thank you for all of your help in aiding me to understand the driver responsibility assessments, as well. You were quite helpful! I am going to pay the fine through the internet briefly after I write this e-mail to you and did I say from the bottom of my heart by the way, Thank You?! Respectfully Yours," Edward M. P., Flushing, New York.
"You go to all these web sites, when you get a traffic ticket and they tell you that they will take it off, and save your license, you know that they are are not true. Please believe this web site Mr. Matisyahu Wolfberg is real. He promise you that he will do the best he can and he does. He is GREAT. I had 2 speeding tickets and got a 3rd and my license was going to be suspended for 6 months and he saved my license, I need it to go to work, and take my mom to the doctors. To make long story short, he is great he is real and he is good at what he does. I know that we all see things like that on web sites and think its not real but he is real and I recommend him to any one that need help. if any one wants to directly speak to me email me at mickeyy231 @ aol.com and I will tell you how great Mr. Wolfberg is. Thank you Mr. Wolfberg for all your help." Michael A., Staten Island, NY.
"I am a race car driver for a living, so I know what it means to speed. Mr. Wolfberg has helped me out of numerous speeding tickets (off the race track!). But his latest victory is just unbelievable. 82/55 in Langrange Town Court Dismissed!" Tim G., Connecticut.
"I have been driving for more than 30 years and only had a few speeding tickets over that long period of time. Then all of a sudden I had a streak of bad luck - 2 speeding tickets in the span of one year. I got the first speeding ticket driving on Route 9 in Croton-On-Hudson. It was very dark outside. All of a sudden, a NY State Trooper turned on his flashing lights and pulled me over. Apparently, he was following me in the dark with his headlights turned off. He tracked me with his radar and said I was driving 79 mph in a 50 mph speed zone (6? points). I was not even speeding - this was a just setup as far as I was concerned. Not to go down without a fight, I went on the Internet and found Mr. Wolfberg and Notspeeding.com. After speaking with Mr. Wolfberg on the phone, I decided to hire him. Fast forward a couple of months later - Mr. Wolfberg attended the trial on my behalf and actually got the ticket dismissed. Boy, was I amazed. When I got my second speeding ticket one year later, the first thing I did was call Mr. Wolfberg and told him that I wanted him to represent me for a second time since he did such a great job the first time around. This time I was driving on the Bronx River Parkway in Yonkers. A Yonkers Police Car pulled me over and said I was driving 79 mph in a 50 mph speed zone (6 points). Apparently this Police Car did not even have radar to calculate my speed. I told the officer that I was simply changing lanes during a merge and the car in front of me was going too slow. He told me to slow down and gave me the speeding ticket anyway. Fast forward six months later - Mr. Wolfberg attended the trial on my behalf and worked out a Plea Bargain deal to have the violation reduced to zero points with a $125 fine. Boy was I happy for the second time. I told Mr. Wolfberg that he is truly a magician." Alan P. - Cortlandt Manor, NY
"Always call the pros! The lawyers at SpeedingDefense.com are knowledgeable professional insiders. They can help you navigate through the traffic court system to get your tickets dismissed. (The got my Sign violation, obstructing an intersection, and improper turn tickets in Brooklyn North Traffic Violations Bureau TVB dismissed! I have recommended their services to my friends and family and I will continue to do so." Ralph D., Brooklyn, New York
"To Whom It May Concern: If you have a moving violation in the state of New York, you need Matisyahu Wolfberg. In January 2006 I was issued a moving violation for traveling 90 mph in a 65 mph zone on I-90 east in Rotterdam Town Court. Having never gotten a speeding ticket before and being from out of state I did not know what to do. I contacted several lawyers and I determined that Matis was the best. On my first call to Mr. Wolfberg's office I was able to speak with him directly, whereas with other offices I was given the run around Matis was thorough and effective, he explained to me all of my rights and what the best course of action was. He reduced my ticket from a 6 point moving violation to 2 point sign violation. His communications with me were always very expeditious. Whenever I had a question, all I had to do was shoot him an email and he always got back to me with an answer within 24 hours. If you want the best you need Matisyahu Wolfberg. Thanks Matis!" Sincerely, Bryan S., College Park, Maryland.
"My husband got a speeding ticket in White Plains, NY. He went 80 mph on a 55mph zone. He was 25mph over the speed limit. The police officer advised him to contact a lawyer. At first, we said "A lawyer for a speeding ticket"? "No way". We did not realize the seriousness of this situation. In doing research, we found out that this meant six points on his license, the insurance going up or even canceling our policy, amongst many other fines from the DMV and the state. The one good thing the officer did was advise us in getting a lawyer. We found Mr. Matisyahu Wolfberg on the Internet. We contacted Mr. Wolfberg but were skeptical because we had to provide a credit card, and were afraid of scams. Mr. Wolfberg assured us that what he can do is real and that we can contact the court to verify that they indeed knew him. (Which I did). We "shopped around" and got ridiculous quotes with no guarantees. A county clerk at the Greenburgh Town Court named Cecilia returned my call and indeed confirmed that they knew Mr. Wolfberg. By the way she spoke, I could tell that Mr. Wolfberg must play hardball in the court, but was a good person overall. That immediately convinced us and here we are today, 3/19/2007 we got away with a $150. NO POINT PARKING TICKET. Overall, we SAVED a couple of hundred dollars. All the testimonials you read are REAL, including mine. If anyone has questions you can contact us at SRamos @ Musicpf.org. THANK YOU MR.WOLFBERG FOR ALL OF YOUR HELP."
"What can I say, notspeeding.com is amazing!!! I have used it twice, once for a speeding ticket in Queens South TVB and once for a stop sign ticket in the dreaded New Rochelle City Court. On both accounts, I benefited…..NO POINTS on my license. I would highly recommend using notspeeding.com to deal with tickets. Don't get points on your license….email ……call……or fax your ticket to notspeeding.com today!!!! Thanks again!" Sallie L., New Rochelle, New York
"While traveling between NY and MA, I was caught in a work zone radar trap on an I-90 bridge where the speed limit was sharply reduced from 65 mph to 45 mph. This, of course ruined by vacation because as a NJ resident, I was faced with 2 transferable points and an escalation of my insurance premium. (This was the first ticket that I received in 30 years of driving). In researching NY traffic laws, I discovered the website of Matisyahu Wolfberg. After checking out his credentials and reading his great testimonials, I decided to hire him. He exceeded my expectations by getting the Shodack Town Court to agree to a plea bargain in which the offense was downgraded from a 4 pt. (NY) double fine speeding ticket (19 mph over the limit) to a no point $150 parking fine. I give him my highest recommendation for outstanding client representation!" Thomas Langston, Runnemede, NJ Aug. 29, '07
"Mr. Wolfberg: I want you to know how much I appreciate your efficiency and results in the 4 point speeding ticket you took care of for me in Rouses Point Village Court, Clinton County. As it was very important to me that I not receive any further points on my record, your getting the ticket reduced to a no point parking ticket was exactly what I was hoping for. I will be pleased to refer you to anyone who requires such services. Thank you very much." David L., Cote S. Luke, Quebec, Canada. Sept. 5, '07
"Matis, I was very skeptical when I first spoke with you about your service. Seeing the various testimonials provides some assurance, but it was hard to imagine you being able to save me from a 90 MPH in a 50 on the Palisades Parkway in Haverstraw Town Court... MUCH TO MY PLEASANT SURPRISE, YOU GOT THE TICKET DISMISSED!!!!! I cannot thank you enough. I would recommend your services to anyone who needs them and will certainly refer my friends when they find themselves in need. Thank you again for a job well done... How do you do it anyway??? :-)" John C., Stony Point, NY
"I could not be any happier with NotSpeeding.com's services! I received a ticket in Ulster Town Court for going 85 in a 65 on the NY Thruway heading North towards Albany. Not only was I scared of the possible fine, but the 6 points on my record would have triggered severe extra penalties under both NY and VA traffic law, not to mention the negative impact on the cost of my car insurance. After dealing with Matisyahu, who acts completely professional, is very knowledgeable and detailed with his instructions, and prompt in his correspondence, I was pleaded down to a no point ticket with only a $150 fine! Considering the potential damage that could have been caused by immediately pleading guilty to the terms of the ticket, I would have been a fool not to recruit the services of NotSpeeding.com, especially considering how reasonable their upfront fee is. I've already told friends of my story and they are in utter disbelief and absolute awe of what Matisyahu Wolfberg is able to accomplish! I am grateful for the help and certainly recommending NotSpeeding.com to everyone I know!" Adam D., Fairfax, Virginia Oct. 7, '07
"I got a 60/30 speeding ticket in Cedarhurst, New York, which would have meant 6 points on my license, a BIG fine + surcharge and an increase in my insurance (I'm sure!). Mr. Wolfberg managed to lower it down to a Sign Violation 2 point ticket + $180 fine. Which do you prefer? Trust me guys, its all worth it!!! Thanks again, Mr. Wolfberg!
Thank you," Kristian V., Brooklyn, NY
"Thanks so much for getting my 6 point speeding ticket in Scarsdale Village Court dismissed!" Juan J., New York, NY Oct. 2, '07
"I was pulled over on Instate 87 Highway in Hillburn area, NY in Sep 2006 by a state trooper for doing 76 mph at a 65 zone. It would be another 4 points added to my driving record which I could not afford. When I felt upset and hopeless I found Mr. Wolfberg on speedingdefense.com. At first I was so skeptical to trust someone who I had never personally met to take case of my case. But at the time I had no choice but give it a shot because the court was far from where I live plus I did not have enough confidence to beat the ticket myself even if I appear personally on court. I am so GLAD I hired Mr. Wolfberg! A year later, I received email from him telling me the ticket is DISMISSED. Woah~ it is as if it never happened! I feel relieved." Thanks again! Steven S., Brooklyn, NY
"Hi, this is great news! Thanks so much for everything for getting my 4 point ticket in Staten Island Traffic Violations Bureau (TVB)! I would be happy to offer a testimonial! You are truly the best there is to offer!" Jan C., Jersey City, NJ
"Mr. Wolfberg, I would like to thank you for our 'TREMENDOUS VICTORY' in getting my 4 points speeding ticket in Kingston City Court dismissed. I don't know how you do it but it's terrific!! I will do what I can to repay you through word of mouth. Sincerely, Tim T. Suffern, New York."
"Thanks for getting my 6 point speeding ticket in Harrison Town Court dismissed, you're the best!" Daniel A., New Hempstead, NY
"Matisyahu was able to reduce my 6 point speeding ticket down to a No Point Parking ticket in Islandia Village Court. I was facing two 6 point speeding tickets at the time and was in danger of getting my license suspended! I'm quite confident that he will also be able to help out with my 6 point speeding ticket from the TVB in November." Angelo P., Oceanside, NY
"Dear Mr. Wolfberg, This will be the first testimonial I have ever written and feel it is well worth sharing your success- I want to thank you for defending me. Thanks to your experience and knowledge you were able to plea bargain and reduce the charge down to a Parking ticket. The judge assessed a fine of $80 and considering I was facing a 4 Point speeding ticket in North Castle Justice Court, this is a tremendous deal! I was very concerned about this ticket and could not have expected a better outcome. Thank you greatly; I will refer everyone to you." John, New York
"Dear Mr. Wolfberg, You did it! And the outcome is just as the same as you described. It is amazing! I wand to tell you and everyone I know that you did a fantastic job, and you saved me! 16 points reduced to 5 in Olive Town Court, most importantly, reckless driving criminal charge dismissed. And the $850 surcharges saved alone is more than enough for me to paid you. What a deal! Thank you! Mr. Wolfberg, You simply are the best!" John L., Roslyn, NY
"I have received your email on the result of my summons reducing my 4 point speeding ticket in Bedford Town Court to a seatbelt ticket! I am ecstatic of the out come. I will certainly refer anyone in need of your service. Thank you." Patrick T, Bronx, New York
"Hi, I was stopped in a ridiculous speed trap in Yonkers along the I-87 service road. the charge would have been 4 points + fines and i got a seatbelt ticket also. there was no way I was taking these tickets lying down. so went to notspeeding.com and Mr. Wolfberg was very courteous and helpful, and the prices are reasonable. anyway bottom line for both tickets, no points, a $50 surcharge and to take a defensive driving course sometime in the next 6 months. thanks," John C., Yonkers, NY
"Well here's the situation. I'm late for my first job of the summer, of which many would follow, but I wanted to try to be on time, and at the rate I was going... I would be late. Yes I know, no excuse for speeding, and the cop didn't sympathize either. He got me for 88 in a 65 in Ausable Town Court. OUCH!!! This is going to be 6 Points on my license. Now lets put it this way: I'm a college student with loans, Car payments, car insurance, and living expenses. There was no way I could tack on more expenses. So I did my shopping around and BAM! SPEEDINGDEFENSE.COPM caught my eye. I called up Mr. Wolfberg and spoke with him. He took care of everything. I did'nt have to make the trip back up to AuSable a third time, thank god, because we all know about Gas prices these days. Anyways, Reduced to a NO POINT Parking Ticket. I couldnht have asked for anything better. He even saved me over $300.00 in Surcharges. Thank You Mr. Wolfberg. You've gained yet another OVERLY-satisfied client." Caleb M., Saratoga Springs, NY.
"You are the greatest. Thanks for getting my Red light ticket in Watertown City Court dismissed!" Nadine, M, New York, NY
THANK YOU TO THE G0DS @ SpeedingDefense.COM I was facing a six point violation for 78 in a 55. My court date was in a week. Having dealt with judges in small towns before, I knew this was a "no joke" situation. I searched around on-line, until I stumbled upon this website. I dropped Matisyahu an email and faxed over my info, within 12 hours I gotta call and an email explaining what I needed to do. This consisted of signing a few papers, a notary and a fee. I happily completed my end which took about 20 minutes. Matisyahu instructed me not to show up to court, imagine my relief Patterson Town Court is an hour away from me, he would handle the rest. A day after the court date I got an email explaining the outcome. And let me say, "I LOVE SpeedingDefense.COM"! They plead my sixer down to two, and cut the fine in half. THANK YOU VERY MUCH!" Mario R., Naugatuck, CT.
"WOW! An amazing outcome, reducing my 4 point speeding ticket in Gallatin Town Court, to a no point parking ticket.. You are the man. I will certainly continue to refer any and all of my acquaintances to you for similar help in the future. In a world of arbitrary enforcement, we can all use an expert on our side to level the playing field. Thanks again. Best Regards," Steve J., Rye, NY.
"I was caught doing 76 in a 50 zone in Yonkers. A 6 points ticket. Somebody at work recommend Mr. Wolfberg. I called him and 12 months later he got my ticket reduce to a no point ticket. Very happy with the results, Thanks !" Antonin P., White Plains, New York.
I really regretted that I pled guilty in Florida Town Court. Because I am Japanese and not good at speaking English fluently. But I found "regretting plead guilty"on his web. I contacted him and he said, "No need to show up to court." "I will reduce or eliminate the points, although I cannot guarantee a specific result." Finally he gave me 2 no point parking tickets instead of speeding ticket and no-seat belt ticket!!! Thank you very much!" Takuji K., Greenwich, CT.
"Thank you for the Great job of getting my speeding ticket DISMISSED. My wife said this is the best money we ever spent. You saved us from having to go to court in Poughkeepsie, NY, more than an hour away from our home and you got us a better deal. NO FINE, NO POINTS - DISMISSED. THANK YOU, THANK YOU, THANK YOU." Darius S., Yonkers, NY
"Thank you Matisyahu Wolfberg. I got a speeding ticket in

Highland Town Court

(Sullivan County) coming home from labor day weekend 2007. I was driving through a small town when the speed limit was reduced. The trooper pulled me over and told me I was speeding. It was the first time I ever got a speeding ticket. I was worried how it was going my perfect driving record. I didn't know what to do. I was looking for advice online. I came across notspeeding.com. At first I was skeptical but was put at ease when I talked to Mr. Wolfberg. I put my trust in him and wasn't disappointed. I highly recommend his service. He got my fine greatly reduced. It was worth every penny." Thank you! Vito R. Staten Island NY
"THANK YOU, THANK YOU, THANK YOU!!!! I know that it was difficult winning in the Bronx TVB. I truly appreciate all of your efforts on my behalf in getting my ticket DISMISSED!!!!! Have a wonderful holiday and a new year filled with much happiness, good health and prosperity!!!! Sincerely," Marianne S., City Island, NY.0
"Wow! That's the best Chaunkah present ever!! Thank you so much for getting my 6 point speeding ticket in Tonawanda Town Court down to a parking ticket! I don't know what to say - besides for thank you! thank you! thank you! This email is confirming receipt of this notification and verifying that all I need to do is send a $150 money order to the court. Thanks for saving me the points, Driver Responsibility Assessments and the insurance costs Yasher Koach on a job well done! Chanukah Sameach!-- :-)" Jacqueline, N. Monsey New York
"Cool! thanks a lot for getting my 4 point speeding ticket in Canaan Town Court dismissed! That is good news indeed!" Demian R., New York, New York
"Wow - Mr. Wolfberg was able to get my 6 point speeding ticket from Mount Pleasant Town court Dismissed. I have to admit, I was skeptical when I found him on the internet, but it was all the testimonials that I read and my phone conversation with him that convinced me to hire him to help me out. The ticket was issued back in April 2004, and to be honest, I have no recollection of it. Be that as it may, it is entirely possible that I received the ticket since I do have a tendency to drive fast and 80mph is a sweet spot for my car. So imagine my surprise when back in late October of 2007, I receive a court summons from Mount Pleasant Town Court with a December 4th TRIAL date for a speeding ticket on the Taconic fro doing 80mph in a 55mph zone! Typically I take the day off and go to court myself and plea bargain myself. But in this instance, I was at a bit of a loss since I don't even remember getting a ticket! Enter Mr. Wolfberg who assured me that he would do his best to have the ticket dismissed, given the inordinate length of time that has transpired. True to his word, he delivered the best New Year present that I got this year. On New Year's Eve, I get an email from Mr. Wolfberg that the ticket had been dismissed and it is as if it never happened! Unbelievable service - I did not have to take a day off and appear in court and go through all the stress and aggravation that is involved with that. I get to keep my clean record and avoid all the insurance surcharges - one of the best things I've ever done was to hire Mr. Wolfberg. I would definitely recommend him." Albert C., Croton-on-Hudson, New York
"Matisyahu, to anyone thinking about using the services of "NotSpeeding.com" they receive my unhesitating recommendation. The opportunity to potentially minimize the points, assessment, fines, and insurance rates far outweighs the costs of the services of NotSpeeding.com. I am thrilled once again with the results from the efforts of NotSpeeding.com, this time reducing a 6 point speeding ticket in Goshen Town Court to a no point parking ticket.. I want to thank you for your excellent service, professionalism and of course the outcome. Once again you have exceeded my expectations." Joel P., Woodmere, New York.
"I am amazed! I got a ticket in Stanford Town Court on the Taconic Parkway for going 76 (in 55), and when the trooper asked how fast I was going, I stupidly said "65". Somehow, Mr. Wolfberg was able to get the ticket dismissed! This was a 6 point ticket with the associated Driver Responsibility Assessment. I would highly recommend Mr. Wolfberg to anyone with a NY speeding ticket. I couldn't be more pleased with the way that this was handled!" John R., Ridgefield, CT
"Do you remember Harvey Keitel as Mr. Winston Wolfe from the movie Pulp Fiction? He was the composed gentleman who proudly proclaimed in the movie, "I fix things." Apparently there is a real life version of this infamous character—Attorney Matisyahu Wolfberg. Attorney Wolfberg was instrumental in helping me "fix" a speeding ticket I received on I-684 in Southeast Town Court. Up to that point I had a clean driving record, but now was faced with 8 points on my license (105/65 - 40 mph over the speed limit), driver assessment fees and potential insurance increases, among other issues. With his experience and hard work, Attorney Wolfberg reduced the ticket to a 3 point, 5 mph over the limit speeding infraction, greatly limiting penalties and future expenses. Thank you for your assistance and professional counsel Attorney Wolfberg." David C., New York, NY.
"I'm very pleased with M. Wolfberg services. having got a speeding ticket in Ausable Town Court, NY, and a license suspension for not showing up before the court, I was successfully helped by M. Wolfberg services to lift the suspension, avoid any speeding point (could have got 6 points!), and save 300$ on the fines. I highly recommend M. Wolfberg services to anyone facing traffic ticket issues in NY state." Jonathan, K, Montreal, Quebec, Canada
"That is great news! Thank you for your excellent result in getting my 4 point speeding ticket in Pleasant Valley Town Court reduced to a no point parking ticket. I was facing a mandatory "driver's retraining" course in Connecticut had I been found guilty of a moving violation (due to 3 tickets within 3 years). Thanks to you I won't have to waste a Saturday and my insurance rates won't go up. Your outstanding plea bargain has saved me a great deal of time and money. Your fee was money well spent. Thanks again." Jim M., Easton, CT.
"My traffic stop in the Town of Harrison, Westchester, NY certainly lacked no drama. I was witnessed by an officer speaking on my cell phone, something perfectly allowed in my home state of Florida. Essentially, I was lost and needed to ask my secretary for assistance in directions. Well, I turned into a plaza and slightly crossed over the tip of the end of the double yellow lines (so worn that it was hardly noticeable since thousands of drivers do this every moment of every day). The officer spying on that spot pulled me over in the parking lot asked me to give my license and registration. While he was writing me up a shopping cart came barreling full speed down hill at my car and posed a huge threat to property and person(s). I quickly dashed to the front of my car and saved the day by catching the reckless lone speeding shopping cart and the thanks? The officer chastised me for leaving my vehicle and endangering him. Yes. I felt he was disgusted with me and categorized me as "ignorant from Florida". Little does he know, I was born and raised in Yonkers! I apologized, acted with total respect for the law, and took it with stride. He gave me two tickets. As an out of state driver receiving an alleged offense in New York, I was quite apprehensive in hiring an attorney, but am very grateful for attorney Wolfberg, he handled the case with "speedy" positive results, I highly recommend him to everyone. John P., Ocala, FL
"Matis, I cant thank you enough for all your efforts with my case. I have been driving for 16 years and my record is perfect. This speeding ticket was the last thing I needed on my record. Testimonial: In December of 2007 I got pulled over for speeding in the Town of Barker, county of Broome (86mph in a 65mph zone) totaling 6 points. I wasn't gonna do anything about it until I realized that an offence in the state of NY is recognized in Ontario, Canada. I went online and found Matisyahu Wolfberg. I spoke with him briefly and without hesitation I hired him to defend me. It was a great decision. Matisyahu got it down to a no point parking ticket. I go to NYC every year along with other friends and family. Without hesitation I would recommend Matisyahu to anyone looking to fight their ticket. Thanks Matis !!! Thanks again, Much appreciated.," Joe F., Ontario, Canada
"Thank you Mr. Wolfberg....once again, I'm grateful for the expertise that's resulted in the satisfactory resolution of this matter, by reducing my 6 point speeding ticket in Chester town court, orange county New York to a no point parking ticket. No doubt, you're the best....I'll tell anyone who could benefit from your assistance to contact you...and I'll keep your contact information handy...but, i sincerely hope it won't be me! Gratefully reformed," Jo-Ann f., Ossining, New York
"Hello, Matisyahu! Indeed, this is great news (that you were able to reduce my work zone speeding ticket inAfton Town Court, to a non-moving violation)! Before I found your web site, and actually you, I contacted more than a dozen lawyers, who described themselves "The best of the best of the best". No one actually was confident to take the case outside NYC, but I bet a lot of people would be more than glad to use your services; they just have to know where to look. Thanks again, this is a really brilliant output. I will send $225 sometimes this week, just to make Afton City a bit happier. I will call to you tomorrow, too. Best regards," Andrew., S.
Chief, United States Coast Guard,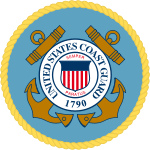 Milwaukee, Wisconsin

Here is the transcription of a hand-written Letter which Andrew was so kind to send to our offices:


"Good day Matisyahu!

As I said on the phone, the excellent job must be rewarded and I'm very appreciated for what you've done for me....

Again, 12 or so people (lawyers) didn't want to take this case when they learned it's not in NYC, but Upstate! (I guess judges are rough and tough over there...) Bu I'm really impressed with your work: minimal fine for speeding in a work zone [and no points.] no headache of appearing before court ,etc. Thank you so much, and all the best.

15 MAR 2008"

(signed Andrew S.)
"I received a speeding ticket for 81 in a 65 zone in Bedford, NY. Mr. Wolfberg was able to plead down to a broken meter (no points) ticket. He was very professional and responded to all my emails in a timely manner. Thanks for everything!" - C. C. Queens, NY
"The 6 point speeding ticket in Pembroke Town Court with 6 demit points would result in many years of increased insurance premiums. Hiring Mr. Wolfberg at SpeedingDefense.com to reduce my charge was worth the initial expense compared with long term . I also learned my lesson… I have slowed down." Marianne, M. Toronto, Canada
"Mr. Wolfberg: You are the real deal. You were up front and professional. I was facing 4 points in West Seneca Town Court, and a hefty fine and you said you would do your best to help this Canadian caught speeding in New York State. I was especially worried because this was my second ticket within a year ( I just paid the first one and took my medicine). I soon realized that by just paying that ticket and now having a second one I was in line to pay a whole lot more for the next three years to the driver assessment program if convicted, not to mention what my insurance rates would do. You and your associates were able to get my ticket down to a NO POINTS PARKING VIOLATION. Your more than fair fee was worth every penny and then some. Thank-you so much. I wholeheartedly recommend you and your firm to anyone facing a traffic violation in New York State and to all Canadians who may have gotten themselves a ticket or two while traveling in New York call Mr.Wolfberg, I didn't even have to show up in court he took care of everything !!!!!Thanks Again," Kevin V. Port Dover, Ontario, Canada.
"In September 2008, I was pulled over on I-87 near Plattsburgh, NY (5 minutes from the Canadian border) and given a ticket for doing 82 in a 65 mph zone. Clinton County is well-known for its speed traps and I felt stupid as I have once been a passenger in a car that got a ticket in that very spot. This was a 4-point speeding ticket and Plattsburgh Town Court was 6 hours from where I live in Brooklyn; it would have been very difficult for me to show up. I scanned the ticket and e-mailed it to Mr. Wolfberg. He told me there are no guarantees, but most likely he could get the charges reduced or even dismissed. Less than 2 months later, I got an e-mail for Mr. Wolfberg telling me that the court has reduced my 4-point speeding ticket to a $100 parking fine! I would definitely recommend Mr. Wolfberg to anyone who has been issued a speeding ticket in NY state." V.G., Brooklyn, NY
"Dear Mr. Wolfberg, thanks so much for getting my 4 Point Speeding ticket in Ulster Town Court reduced to a Parking (no points) ticket!" Gary S., Eatontown, New Jersey
"Dear Attorney Wolfberg, thank you so much! For getting my 4 Point Speeding ticket in Liberty Town Court dismissed!" Mark H., New York, NY
"Way back on January 5, '09, I first spoke with you about my High 4 Point Speeding ticket in Westmoreland Town Court. I am writing to thank you for the wonderful the results. It was reduced to a No point equipment violation ticket!" Avrahom S., Toronto, Ontario, Canada
"This is GREAT news!!!! Thank you so much for getting my 4 point Speeding ticket in Blooming Grove Town Court down to a no point parking ticket!!!! I have cc'd my brother and his wife at the email address noted. They asked me to confirm with you their receipt of this fine notice. Please let me know if you need anything. Lenny will get the money order for the $150 fine to the courts as noted. All the best," Grace G. Brooklyn, NY
"OH MY Gosh! That's great news!!! I don't even know how to thank you enough for getting my Chenango Town Court ticket (86/65) dismissed! I really appreciate everything. I would be happy and delighted to put out a good word for you and the service that you offer, especially to my family, friends, and colleagues. I will definitely help you out in anyway I can to give you a positive testimony. Thank you very much." Ian P., Elmsford, New York
"I received your email. Thanks for a great job getting my High 6 Point Speeding ticket in Brutus Town Court reduced to a Parking (no points) ticket!" Houshmand H., Toronto, Ontario, Canada
"Mr. Wolfberg saved me a day off from work, a 8 point speeding ticket in Mt. Pleasant Town Court, and higher insurance rates. I was pulled over by a State Trooper on the Taconic going south bound for doing 75 in a 55. Even after showing him a pba card the trooper still wrote me up, what a nice guy!!!! 4 years later I get a court date.....a month before my wedding. So I researched online for a good lawyer, and called around. These other lawyers had secretaries who tried to scare me into using their office. But Mr. Wolfberg picked up his phone and told me everything up front. He made a motion to dismiss it. The court took a long time to make the decision. But every time I emailed Mr. Wolfberg about the status of it, he always got back to me the same day with a reply. I had to call the court regarding another matter, and the lady said oh yea I just spoke to your lawyer...so I knew Mr. Wolfberg was on top of things. Then one day I got a call from Mr. Wolfberg saying the ticket was dismissed, no fine to pay. Mr. Wolfberg is worth every penny. Since then I have referred friends who also have had good results with Mr. Wolfberg." Clive M, Yorktown Heights, NY
"I can not believe all it took was a phone call and and a fax to get an 8 point ticket In Ulster Town Court Dismissed! U have a customer forever with me ! Thank you so much." Robert E., Bronx, New York
"Dear Attorney Wolfberg, Amazing job, you got my 4 Point Speeding ticket in Florida Village Court dismissed!" March 12, '09. Malinda F., Warwick, New York
"Dear Matis, thank you so much for getting my 6 Point Speeding ticket in Greenburgh Town Court dismissed!" Adria V., Bronx, NY
Dear Mr. Wolfberg: I am very pleased with the outcome of the proceedings (getting my high 6 point speeding ticket in Greenburgh Town Court reduced to a no point parking ticket. I am also very grateful. You are a lifesaver and when I say "lifesaver" I mean it! A huge burden was lifted off of my shoulders with your help. Thank you very much," Dylan H. Pelham, New York
"I can not thank you enough for the fantastic job you did with regard to the summonses my son had received. (getting both a 5 point Reckless Driving VTL 1212 criminal summons dismissed in Bronx Criminal Court and a 2 point failure to observe a traffic control device VTL 1110(a) ticket in Bronx TVB dismissed) I never thought it possible. As a young driver I was sure they were going to throw the book at him (

7 points

) . You saved me the fines and the insurance premiums it is like it never happened. I will be recommending you to any and all friends, family and business associates who would be in need of legal representation without a second of hesitation. I wish I would have known about you sooner. I wish you much success in all future cases. Thank you and Best of luck. John G., Bronx, New York
"It is March 29, '09 and I just got an email with the amazing results that you were able to achieve for me in getting my 8 point speeding ticket in Carmel Town Court reduced to a Parking (no points) ticket!" Janice H., Huntington Station, New York
"Amazing job, you got my 4 Point Work Zone Speeding ticket in Monroe Town Court dismissed!" Goldie L., Spring Valley, New York
"I am NYC taxi driver and I cannot afford to have points on my license, so I am thrilled that you were able to take care of my 4 Point Speeding ticket in Avoca Town Court. I am writing to thank you for the wonderful the results in getting it changed to a parking ticket!" Moshe L., Staten Island, New York
"Dear Matis, As usual you have exceeded my expectations by getting an 8 point speeding ticket in Carmel Town Court reduced to a no point parking ticket. Besides all the money you have saved me there is a certain peace of mind knowing that my driving record is free from any moving violations. Before I discovered your service I remember racing to the courthouse, getting lost on the way, losing a days pay, only to find out that my appearance was not necessary and the instruction I hade received were wrong. The point is it is so much more productive to hire a professional like yourself who can get results. In case you are still on the fence on this I recommend Matis for all your speeding violation needs. He is reliable and affordable. Keep in mind you save all around. No time away from work, no insurance increases, no aggravation! I hope I do not need Matis again but if I do get another speeding ticket he is the person I want in my corner fighting for me. Thanks for all your help. Regards," Rich H. Huntington Station, NY
"Great service! Called him on the date of my court appearance. Was not a problem. Handled my case beautifully. Lowered my fine and lowered my points from 10 to 2 in Ramapo Town Court!! Highly recommended!!" Yasher Koyach!!" Dov R., Monsey, NY 10952
Having previous experiences with speeding violations, I didn't hesitate for a second on calling Matisyahu Wolfberg. Once again, I am pleased with the results obtained on my case. I was facing a very expensive speeding ticket and 4 points in Cornwall Town Court on my record which would have been immediately detected by my insurance company increasing the cost of my Premium. As always, you gave me an upfront honest and realistic assessment and worked out a plea bargain with NO Points and just a fine of $110. I would highly recommend your services any time. Alberto A. (Cohoes, NY)
"In November '08 I received an unwarranted speeding ticket in Putnam Valley Town Court that would have resulted in the addition of 6 points to my license. I turned to Mr. Wolfberg, who responded immediately to my situation. While the trial date was a month from the time I hired him, he was able to settle the matter in half of the time. He reduced my 6-point speeding ticket to a no-point parking ticket, for which I am incredibly grateful! I did not have to go to court, and I did not have to correspond with anyone other than Mr. Wolfberg. His fee is very reasonable and he is extremely efficient in his practice. I will not hesitate to refer him to anyone in a similar situation!" Michelle G., North Babylon, New York
"Dear Mr.Wolfberg, great job and Thank You so much for the good news that you got my 96/55 (11 points) speeding ticket in Suffolk County TVB-DISMISSED!!! You handled my case very professionally an your responsiveness was incredible. I truly appreciate your service and I would highly recommend Mr.Wolfberg to anyone who has ever received a ticket. "THANK YOU" H.Ceho ASTORIA,NEW YORK
"Good Afternoon, I most highly recommend Matisyahu Wolfberg as an attorney for all traffic violations, He handles the case efficiently and in a most professional matter. He got a red light ticket for me in Clarkstown Town Court reduced to a $75 parking ticket. All e-mails and calls are responded to in a timely manor. Moreover his chargers are fair and he honors all his advertised prices without any additional hidden fees. Hence I recommend him highly." Zeke R., Monsey, New York
"I was caught doing 80 in a 55MPH in Rockland County in Clarkstown Town Court. I found the notspeeding.com website and read thru all the positive testimonials there. Being a skeptical person, I wondered if these were for real. It turns out, they were. I faxed the details of my case, and within 10 minutes received a phone call from Attorney Wolfberg. He made no guarantees to me, but said he knew the court and was confident he could help me out. Did he ever--a ticket for littering and 0 points on my license. It is a huge weight off my shoulders. I would not hesitate to recommend Attorney Wolfberg to family, friends, or anyone facing a ticket in New York." Steve A., Milford, CT.
Dear Mr. Wolfberg: I just wanted to thank you again for all your hard work on my two traffic cases. (an 82 in Putnam Valley Justice Court, reduced to a no point seatbelt ticket and 6 points in Spring Valley Justice Court reduced to no points) Between the two cases in two different jurisdictions I faced at least twelve points on my license and a small fortune in fines, assessments and fees. Not to mention the possible suspension of my license or insurance problems. You however, saved the day. Not only did you resolve the cases without troubling me in the least, but you got all the charges reduced to no-points, low-fine, zero-fee/zero-assessment pleas. I was happy to pay the small fines we agreed to when the situation could have been far worse. I am truly grateful for your help. I wish you continued success and will not hesitate to recommend you to my friends. Sincerely," Ken M.,

Poughkeepsie, New York
"After more than 40 years of driving without a moving violation, I was ticketed in Tuxedo, NY for allegedly doing 70 in a 55 mph zone. I was so steamed about this that I did not want to go to the town court to represent myself. I Googled the Town of Tuxedo and speeding tickets and found Attorney Wolfberg. His prompt, courteous and professional approach made me think he could be at least that effective with the court, and he was. My case was resolved as a parking ticket with no points. I was very pleased and would recommend Mr. Wolfberg highly if you are faced with the prospect of having to go to court. Thank you very much!" Claire M.

New York, NY
"Thank you for everything, you have truly been excellent in getting my 92/55 in Clarkstown Justice Court down to no points!" Andrew G., Riverdale, NY
"You know that feeling when you wake up in the morning and your headache is gone...Thank you Mr. Wolfberg for fully managing the process to reduce my 4 point speeding ticket in Champlain Town Court, Clinton County, NY to a parking violation." Jeff S. New York, NY
"Excellent service. I picked Mr. Wolfberg based on the superb reviews available on yahoo. He was able to get my 4 point speeding ticket in New Scotland Town Court down to a parking ticket (no points) and a minimal fine. All I had to do was fill out a couple of simple forms and he took care of everything. It's amazing....still can't believe I'm getting away with a parking ticket. Thanks again to Mr. Wolfberg. Will definitely recommend to my friends when they need."

Purnaravi S., Albany, New York
"I received a speeding ticket from a NY State Trooper on the Thruway near Stafford, NY. I was clocked doing 83 in a 55 zone (Section 1180). The officer was unimpressed with my NYC PBA card and produced a fully printed computerized ticket within a few minutes. He even included a typed, sworn affidavit detailing (in his words) statements made by me to him as he stood next to my car. I'm not sure if he actually recorded the audio but he still produced his version of the exchange which he would offer as evidence if we went to trial. I was looking at an expensive 4 point NY ticket that would have transferred to NJ as at least 2 points. Still, I would have had to travel 400 miles to fight it on my own. I hired Mr. Wolfberg (certainly not cheap) and a few weeks later was informed that I owed $150 for a Section 1200d offense – essentially a minor infraction such as ignoring a posted sign or even a simple parking ticket. Magic? Nope, but many offenses that are prosecuted at the municipal level (using their resources) send the money to Albany. A parking offense keeps the money in the municipality where the trial occurs. It is far more logical for the municipal prosecutor to bargain for the township. The State Trooper could care less – and would much prefer not to have to show up in Municipal Court anyway." Peter C, Jackson, NJ
"Dear Matis: I cannot thank you enough! You truly ARE "the real deal" as other people have posted. One is very wary when reading testimonials, etc. and I remember, when I needed an attorney for my speeding ticket Ellicottville Village Court, that I looked at several web sites, interviewed (by phone and emails) several attorneys and finally decided to go with you, because I just felt (from talking with you on the phone) that you genuinely cared for your clients and would make the best possible run for it. I even emailed one of your former clients who posted his email right on your website (vikramgill @ yahoo.com) and he responded right away saying how he highly recommended you. I am really glad that I decided to go with you because you got my 55/30 ticket in the village of Ellicottville completely dismissed. I heard that pleading not guilty to a speeding ticket by yourself versus hiring an attorney is a completely different ball game and I am so glad that I decided to go with you. I don't know how you did it, because that was a potential 6 points plus $685 in fines, not to mention potential insurance premium hikes. YOU GOT THE TICKET DISMISSED! I will never hesitate to recommend you to friends and family and already have, as a matter of fact. For those of you considering hiring an attorney, don't hesitate to hire Matisyahu Wolfberg. He really delivers. Best regards, Matis." C, Washington, DC

P.S. I also liked your personal touch when you actually figured out what part of the world I was from just from my name, and that too from what specific region. You really know your clients and that personal touch DID make a difference! :)
"I can't say enough about my experience with SpeedingDefense.com. From the terrific customer service and professional representation through-out my case to the positive resolution (most recently getting a 3 point ticket in White Plains City Court down to no points), I would strongly recommend SpeedingDefense.com to anyone!" Dan L, Westchester County, New York
"Thank you very much for the great help on my speeding ticket - a Four point speeding violation in Suffern Village Court reduced to a no point parking ticket. I will tell all my friends about your highly professional services." Dmitry G., Hewitt, NJ
"I was facing a 6 point speeding ticket as well as $300.00 in surcharges in Orangetown, New York. Mr. Wolfberg erased that speeding ticket and turned it into a no point parking ticket. Thank you for a job well done. You are the best!" Justin M., Elmhurst, New York
"Dear Mr. Wolfberg, As I have said in the past, you are the best! There is no way I would have been able to keep my license unblemished with a 4 point speeding ticket in Queensbury Town Court. You worked your miracle and managed to keep my clean license clean. I WILL for sure, tell everyone to go to you for help, as I always do. Thanks again. Keep up the great work." Jackie L., Queensbury, New York
Mr. Wolfberg: This confirms receipt of the fine notice, as well as the separate e-mail with instructions for paying the fine, which I will handle in advance of the deadline. Thank you very much for your assistance and excellent work (in getting my 80/55 in Peekskill City Court down to a no point violation). I will follow up with a short testimonial statement--I am indeed grateful for you work. Best regards, Connie C., Trumbull, CT.
"I was involved in a car accident around Hunter, NY having my car completely totaled. No one else was involved and the accident had occurred due to poor and icy road conditions. I called 911 for assistance and an officer arrived who later issued me a 3 point speeding ticket. I knew there was no way I can go back to Hunter during the set trail date as I am a full time college student, living in NYC. A friend of mine told me about Mr. Wolfberg's services and his positive experience with him. I went ahead and emailed Mr. Wolfberg my ticket and an explanation of what happened. a few months later, I was informed that the charges were completely dropped, no fines, or record. Not once did I had to call or go anywhere as everything was done via email. This was definitely a plus. I am very satisfied with Mr. Wolfberg's services and would recommend him to everyone as we all know how frustrating it is to deal with traffic tickets. I would have probably spent more money, driving up to Hunter, paying fees, etc. and so the investment of hiring Mr. Wolfberg was well worth it. Thanks again for your help," Vlad S.
"I'm really glad I contacted Mr.. Wolfberg to handle the speeding ticket I got in Wallkill, NY in Aug 09 One call and 3 e-mails is all it took to get it reduced to a parking ticket !!!! Great Job !!!! Thank you Mr. Wolfberg !!!!" Bobby G. Charlotte, NC
Here you go…. I got a speeding ticket in

Avoca Town Court
of doing 91 in 65mph zone. It is a 6 points ticket with possible $300 surcharges. Mr. Wolfberg got it down to no points with only $150 fine plus $85 NY state surcharge. I could not have asked anything better than this. I am very much happy and satisfied… Strongly recommend Mr. Wolfberg. Thanks,"Khalil A., North Brunswick, NJ
"Thank you Mr. Wolfberg, I am pleased your keen attention on handling my traffic ticket that I got Tuxedo, Orange County in NY. You negotiated possible 4 points to Parking ticket with no point. Best of all, I did not show up at the court that you saved me my valuable business appointment. I highly recommend Mr. Matisyahu Wolfberg for any traffic tickets. If you are sick, see the Doctor, buy if you have traffic ticket, see Mr. Matisyahu Wolfberg! He can cure. Thanks," John C. Bergen County, NJ
Look no further! DO NOT Hesitate!! CALL MR. WOLFBERG Immediately AT: "Not Speeding.com" He is the Best of the Best.!!!! Although I consider myself a careful driver, I received speeding ticket in a village near my home. The town officer said I was going 47 in a 30 zone in Afton Village Court. When he handed me the ticket I almost fainted! A 4 point ticket. I had never heard of such a thing. I was shocked and extremely upset. Actually I was horrified. Enter MR. WOLFBERG!!! I put the whole situation in his most capable hands and as a result I didn't even have to appear in court!!!! The ticket was TOTALLY DISMISSED!!! NO FINE! NO POINTS! NADA!!!! NOTHING!!!! Like it never existed!!!! I am shocked, delighted and extremely thankful to Mr. WOLFBERG!!! REMEMBER if YOU get a ticket.......... GO WOLFBERG!!!!!!!!!!!!!" Ann H. Bainbridge, NY
"I was driving through the Town of Tuxedo, NY late at night just coming home from dinner with a friend. I live in NJ, so the drive home is pretty long and I really thought it would be uneventful since he lives in a suburban area with a lot of back roads. I would have to navigate these roads to get back on to Palisades Pkwy to get home. I left my friend's house turned right onto a street and was immediately pulled over along with 4 or 5 other cars. The group of officers accused us of street racing and driving recklessly. We are all young drivers, but weren't driving anything that would resemble a sports car or even a race car. I tried explaining to one officer that I was going home from dinner and my car wasn't even at proper temperature yet. He wasn't having any of it and issued everyone in that group an Unreasonable Speeding and Imprudent ticket. I never even met these other drivers and I was dumbfounded as why I was getting a ticket. At that moment, I was heated that I got a ticket for no apparent reason. Just grabbed randomly out of nowhere. As stated before, I live in NJ and don't feel like driving an hour and a half to Tuxedo to defend my case. I went online and researched a lot of attorneys, called them up and got quotes. Price really wasn't an issue I just wanted this issue dealt with properly. I found notspeeding.com and read all the testimonials online and decided to give Matis a call. He gave me a straight up answer and said my ticket was BS and will most likely be able to get it dismissed. I weighed all my options and decided to use Matis. A few months later, the ticket was dismissed and I truly appreciate him taking the time and effort to sort all this out. Thank you, Matis. I will highly recommend Matis to anyone reading this and anyone else that needs his services. I can't thank you enough." Chris L., Morristown, NJ
Dear Mr. Wolfberg: Thank you so much for all your hard work. I was facing a 6 point ticket in Yorktown Town Court and without your help my ticket would not have been reduced to a $50 no point ticket. I will recommend you to all I know." FC, Dutchess County, NY
"Dear Mr. Wolfberg, I would like to thank you for the way you handled my speeding ticket. I couldn't believe the great outcome. You gave me a lot of reinsurance to go ahead with you, I'm glad I did it… Your number is stored in my speed dial (ed. no pun intended). Thanks again. Regards, Isaac C.," Montreal, Canada.
"

I have been a client of Mr. Wolfberg's for many years and he has never failed to amaze me with what he can make happen. or maybe I should say what he can make go away. The man is truly a miracle worker when it comes to speeding tickets and moving violations. I cannot even begin to caluculate how much Mr. Wolfberg has saved me in terms of points on my license, fines and surcharges and insurance premiums. He has represented me in traffic courts all over the downstate NY area, from Manhattan to small towns in Rockland and Orange, and I know first-hand that he is as advertised. Nothing could be simpler. You contact Mr. Wolfberg, send him your paperwork, and he takes care of everything. You don't have to appear in court and when your case is decided he lets you know the outcome. Based on my experience that usually means he's gotten a speeding ticket knocked down to a parking ticket with no points or saved me a bundle on the fines and surcharges or just gotten me acquitted entirely. I have recommended Mr. Wolfberg to family and friends and he has achieved great results for them as well. All I can say is that I take comfort in knowing that if I am ever hit with a traffic or speeding violation, I have an ace up my sleeve in Mr. Wolfberg. I urge anyone in a similar situation to contact Mr. Wolfberg and leave it all in his very capabale hands. Thank you again, Mr. Wolfberg. You are the BEST!!!" Tony G., Cornwall, New York.
"Matis, YOU'RE THE MAN! Great job by you and any of your staff attorneys who assisted on my case! Please feel free to use my comments here as a glowing testimonial to both your adroit legal skills and to the personal attention you paid to the 11 point speeding ticket I received in Mount Kisco on the Saw Mill Parkway. I was facing a license suspension because of this (not to mention thousands of dollars in fees and likely insurance cancellation). You came on the scene and took care of business. End result: ticket DISMISSED. It completely validated my choice to turn to you, for the third time, when I needed assistance with a ticket. I was feeling somewhat demoralized because of the situation, as I'm sure anyone in a similar predicament reading this may be feeling presently. I work 80 hour weeks and thus have little time to enjoy my family or my toys. When I was pulled over I was driving one of said toys up from the city to have dinner with my family in Westchester County--and so the ticket couldn't have been at a worse time. To add insult to injury, the officer made a few snide remarks about a young guy like myself in a German sports car. Everyone knows there is much suffering in the world, so I don't want to sound like an insensitive whiner, but I still did not welcome the comments. I say all this because it gives you an idea of how great it feels NOW, to have experienced VICTORY--and it's all due to the very hard work and abilities of Mr. Matis Wolfberg. Cheers!" Dylan B., Westchester County, New York
Here is my Porsche and my new ca
r a Jaguar.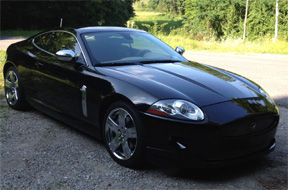 YOUR TESTIMONIAL HERE
See also my testimonials on Yahoo.com